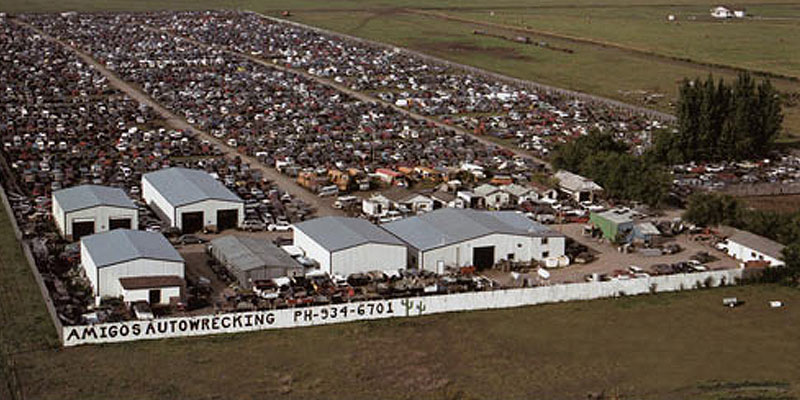 Salvage Yard in Clavet
For over 26 years, Amigo's Auto Wrecking Ltd has been working with car owners in Clavet and the surrounding areas. We are proud to be one of Canada's biggest and best stocked yards. We have domestic vehicles, imports, and trucks and can ship anywhere. We purchase large and small vehicles, running or not. We also belong to local recycling associations to serve our customers more efficiently. We have over 6,000 vehicles in stock at any given time, with reasonable prices for used parts available. Amigo's Auto Wrecking offers the best prices paid to customers for scrap cars, vans, boats, RVs and trucks.
Whether you need parts for a modern day or antique vehicle, our wrecking yard is your one-stop shop. Just a few of the manufacturers we have available include Chevy, Ford, Dodge, GMC, Nissan, Cadillac, Toyota, and Mitsubishi, along with up to 26 other well-known vehicle brands. If you have a vehicle you'd like to sell or are looking for parts to fix your car, contact us or stop in our shop today.